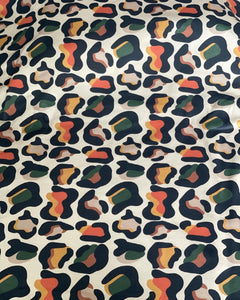 Earth Leopard Loungewear
This set is just the ultimate in style and comfort. The quality of this fabric is just outstanding and is so beautiful to wear! Cosy long sleeve Top with contrasting leggings.
Fabric: 95% Cotton & 5% Lycra Weight: 250gsm
All items are made using the very best Cotton Jersey - we do not compromise on fabric quality.