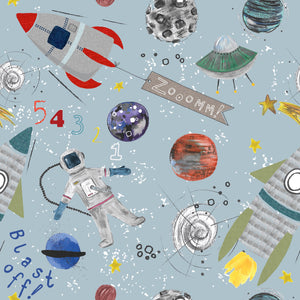 EXCLUSIVE Blast Off Romper
How Cool is this Blast Off design... it really is outstanding!
This has been designed exclusively for us and you will not find these fabrics available anywhere else.
Fabric: 92% Organic Cotton & 8% Lycra Weight: 230gsm
These Rompers are made to move, ensuring comfort and flexibility for your little one!
Whether they wriggle, crawl or toddle they won't feel restricted in this fantastic romper. These are cut to fit Nappies of all kinds.
Secured with poppers on each shoulder for comfort and with reversible cuffs that can be folded up or down as your little one grows.