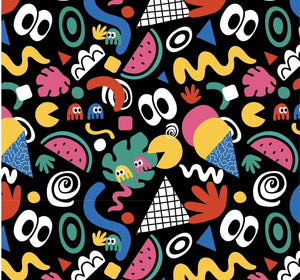 EXCLUSIVE PacPac Shortie Romper
This PacPac fabric is simply amazing.
This is the latest of the Exclusive fabrics which have been designed exclusively for us and you will not find these fabrics anywhere else.
Shortie Rompers are perfect for summer. Fantastic style and Comfort of the normal romper but with short legs!
Fabric: 92% Organic Cotton & 8% Lycra Weight; 240gsm